About This Item:
Solar Panel: 5.5v panel
Spotlight Color: White Light
Spotlight Source: 4PCS LED beads
Battery: 1200MAH Battery
Charging time: 4-6h
Working time: 8h
Working mode: 3 Lighting modes
Material: ABS
Waterproof: IP65
Installation range: Garden, Yard, Street Wall, Patio
The HeliosGlow outdoor solar security LED Motion sensor light has 3 lighting modes functionality. Mode 1 function is that when the sensors detect any object, it sheds a very bright light on an object or a person; after no motion is detected for 13 seconds, the solar light goes deem. Mode 2 function is that when the sensors detect any human or object movement, it sheds a bright light on it, and after no motion is detected, the light goes out. Mode 3 function is that the solar led light stays bright for 3 hours and switches to mode 2. This solar security light also contains a button, and When the switch is off, the indicator light will turn red.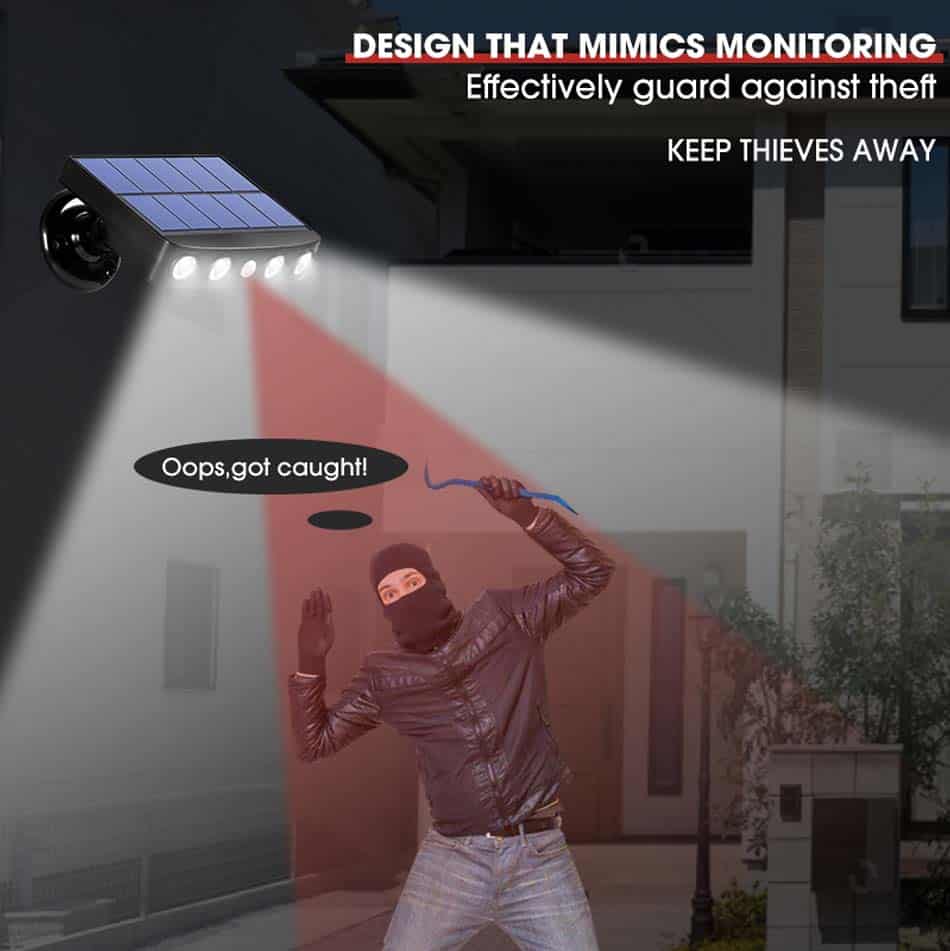 The HeliosGlow 4LED solar outdoor light uses IP65 waterproof technology. It makes the solar light waterproof and weatherproof and ensures lighting during harsh weather conditions. This solar spot light is made to endure weather conditions such as rainfall, wind, snowfall, etc. This solar spot light also uses durable ABS material, preventing any damage during its lifespan, making the solar light a highly reliable product for you.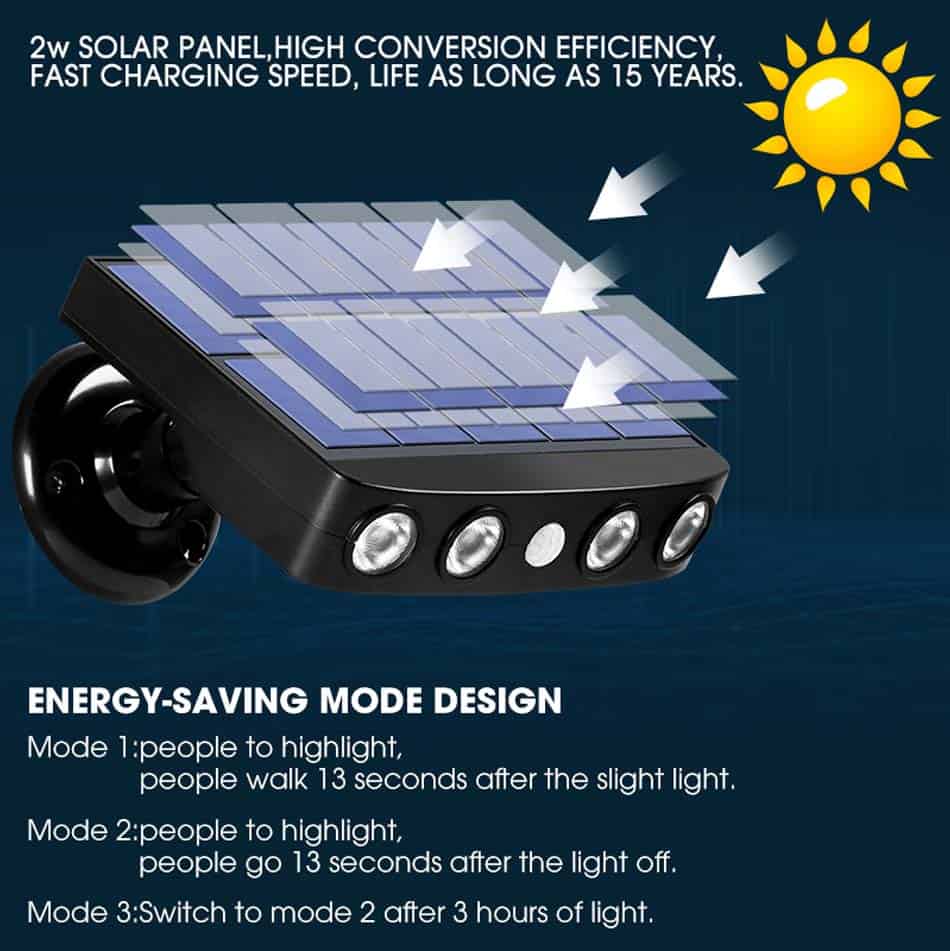 The charging time for the solar 4 led security light is 4 to 6 hours. But the charging time can vary due to the weather condition. On the brightest day, the solar led light can be fully charged within 4 to 6 hours, but it may take more than 6 hours for the solar light to be fully charged on a cloudy day. The average working time for the solar is 8 hours, and it may change depending on the usage of the light. The PIR motion sensor of the light works at 360-degree angles. The sensing distance of the motion sensor is 10 meters. The sensing angle is about 120 degrees.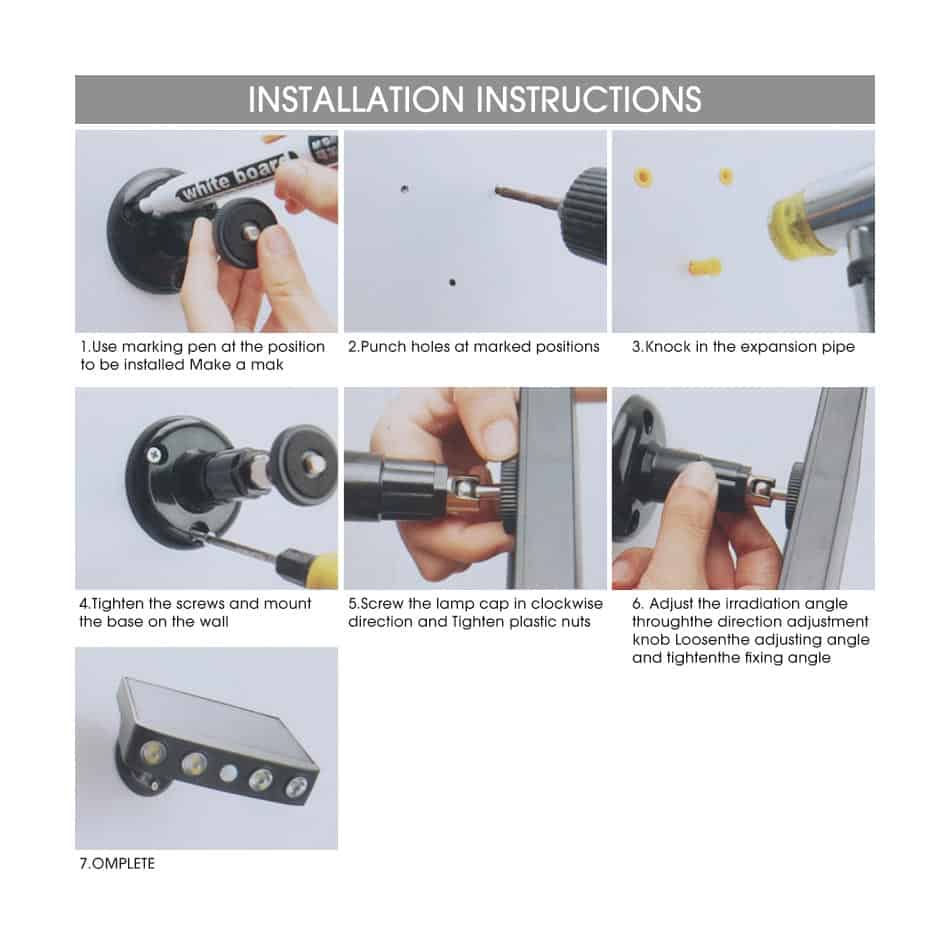 The HeliosGlow solar Led security light monocrystalline silicon solar panels with a power capacity of 5.5v. The battery included in the solar light is 1200MAH with charge and discharge protection. This solar spot light produces white color light, and its output is 5v. Solar light is easy to operate, it is energy saving, and solar light is environmentally friendly. This solar security light has a low fault rate, high radiation stability, and simple installation, it only needs 2 Screws and can be fixed on the outdoor wall that can be sun-lit. This solar light is 5e certified. 
Light Fixture – Lamp
Power Source – Solar Powered
Usage – Outdoor
Special Feature – Waterproof, Motion Sensing
Material – ABS
Usage Type – garden, wall, patios
Item Size – 14 x 11 x 3 cm