You can enhance the look of your house with HeliosGlow decorative Outdoor Wall Sconce solar light that brightens your wall and nearby surrounding. Light your garden, courtyard, backyard, streets, or poolside wall with this beautifully designed solar wall lamp light.
This HeliosGlow wall sconce solar light is ideal for night lighting on the walkway, porch, backyard wall, patio, poolside wall, etc. Especially during the holiday seasons, this is an ideal pick for your home decoration.
Pick a spot with the possibility of sufficient sunlight to install this decorative wall sconce solar lamp light. This decorative solar wall lamp is suitable for the entrance, exit, garage, driveway, yard, cafes, balcony or garage, and other outdoor decorations.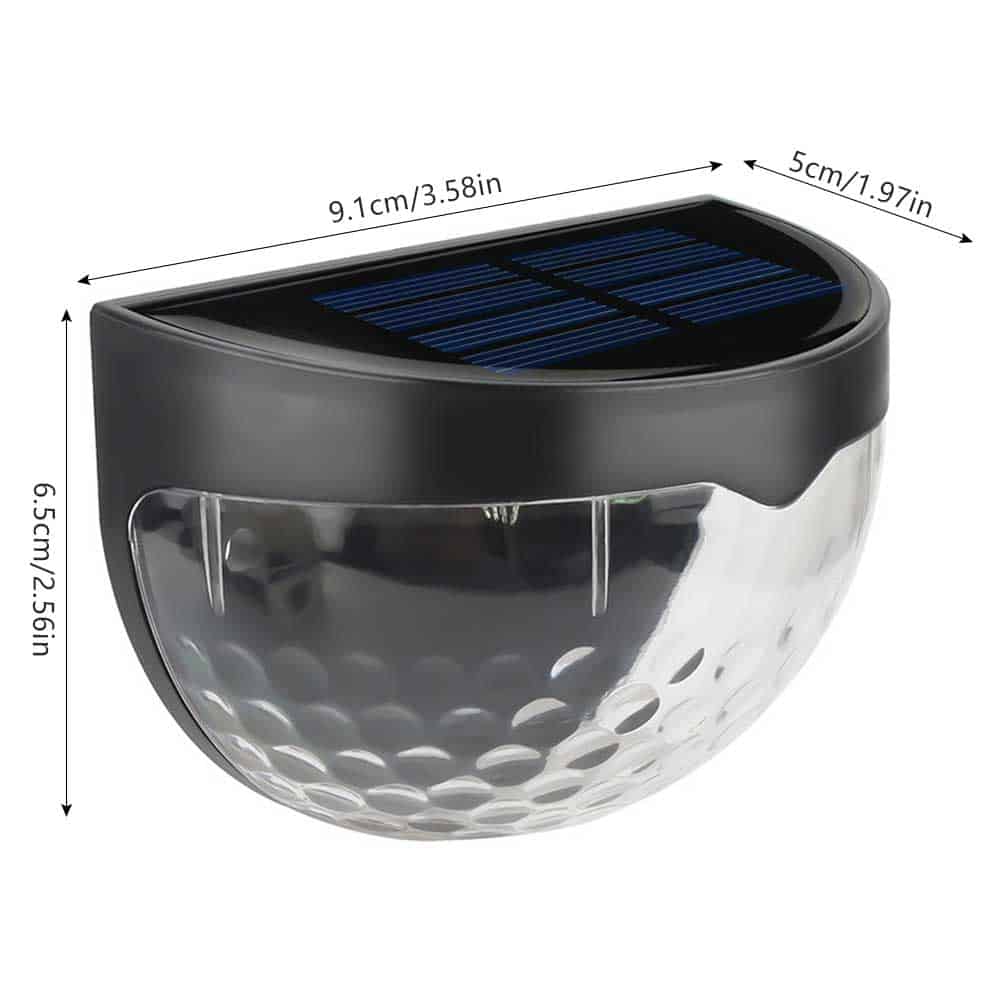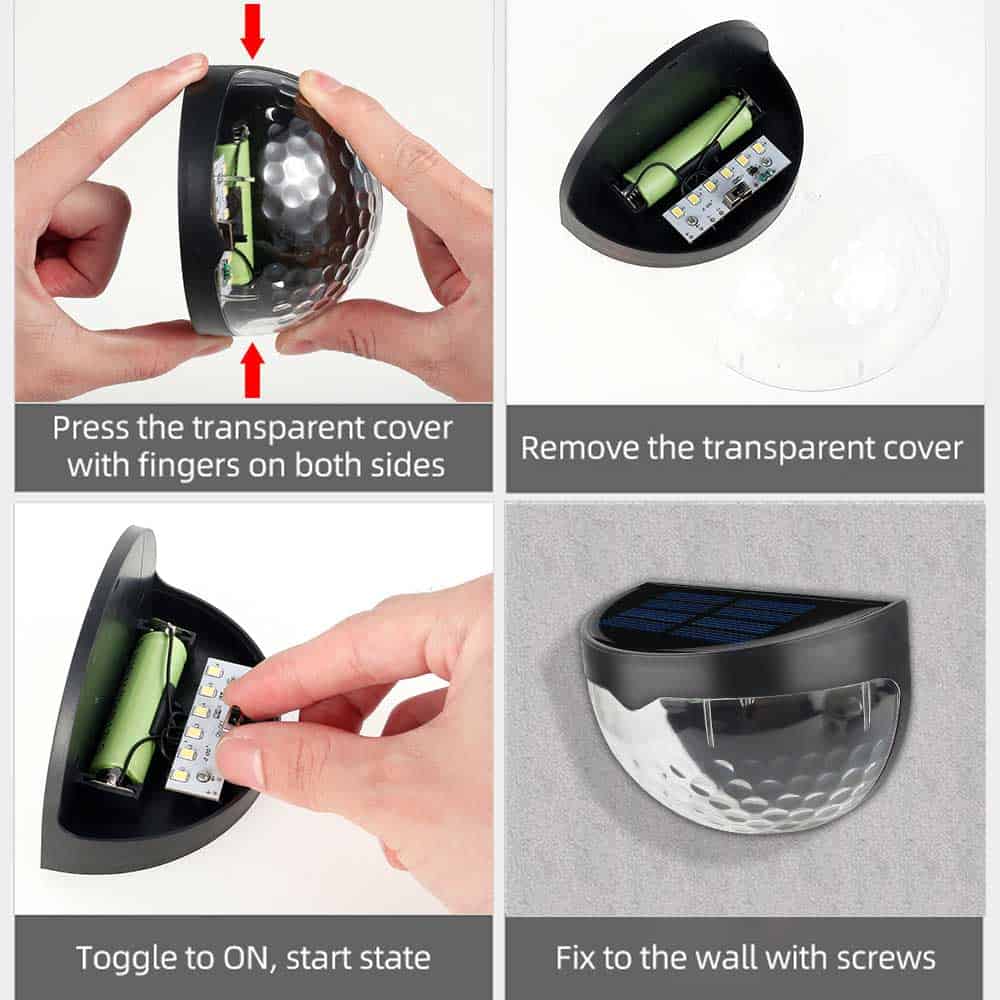 This decorative HeliosGlow wall sconce solar light takes about 8 hours to charge during the daytime and gives an output of 10 hours at night. This decorative solar wall lamp light can work for about 10 hours after 8 hours of charge.
This solar powered outdoor wall lights has an auto ON/OFF feature; this feature automatically turns on the light at night and switches off the light at dawn. You can mount the solar light on a wall of your garden, yard, garage, streets, or balcony to light up the surroundings.
This HeliosGlow decorative solar light has a 1.2V Ni-MH battery and has Warm/white LED light, which is suitable for daily use in a dark environment. This product is eco-friendly with a high energy conversion rate.
This decorative solar wall lights are made of ABS + PC eco-friendly material, resulting in durability and long life for the solar light. This solar wall lamp light uses IP65 waterproof technology; this product is IP65 waterproof graded and can be put into water for a long time without damaging the solar light.
As a result, it can survive rainfall, frost, and heavy winds. The solar lights are adjustable according to your requirements. Product installation can be easy by drilling a hole in the wall and hanging it.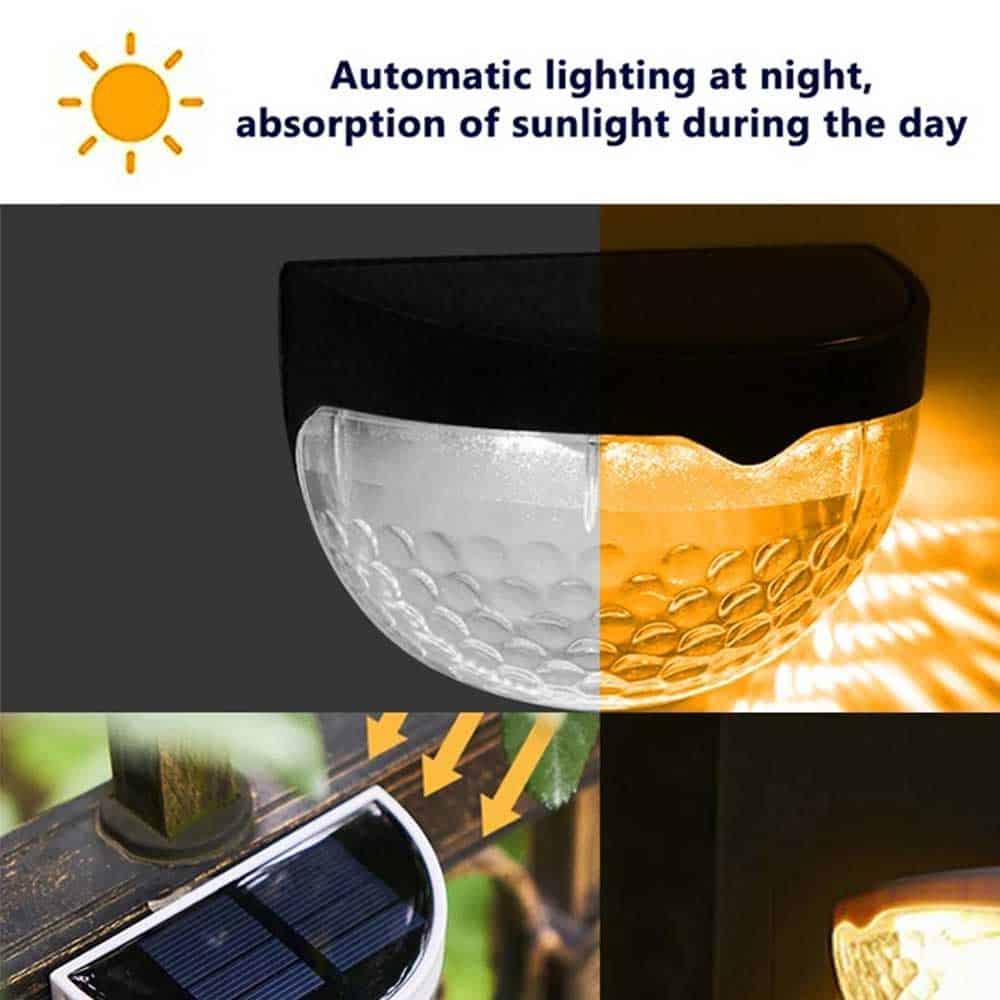 Light Fixture – Scone
Power Source – Solar Powered
Usage – Outdoor
Special Feature – Waterproof, Auto On/off
Material – ABS + PC
Usage Type – garden, courtyard, wall lamp, street lamp
Item Dimensions – ‎‎‎‎‎‎‎‎‎9.1 x 5*6.5cm