About this Item
Efficient solar charging
Motion Sensor Lights
IP65 Waterproof and Durable
Ultra-bright and wide lighting
Easy Installation
The HeliosGlow Motion Activated 3 Head Solar Flood Light is the perfect solution for all your outdoor lighting needs. The solar powered flood lights are equipped with motion sensors, making them not only energy efficient, but also incredibly convenient. With the ability to detect movement up to 30 feet away, these lights will turn on automatically when motion is detected and turn off after 20 seconds of inactivity.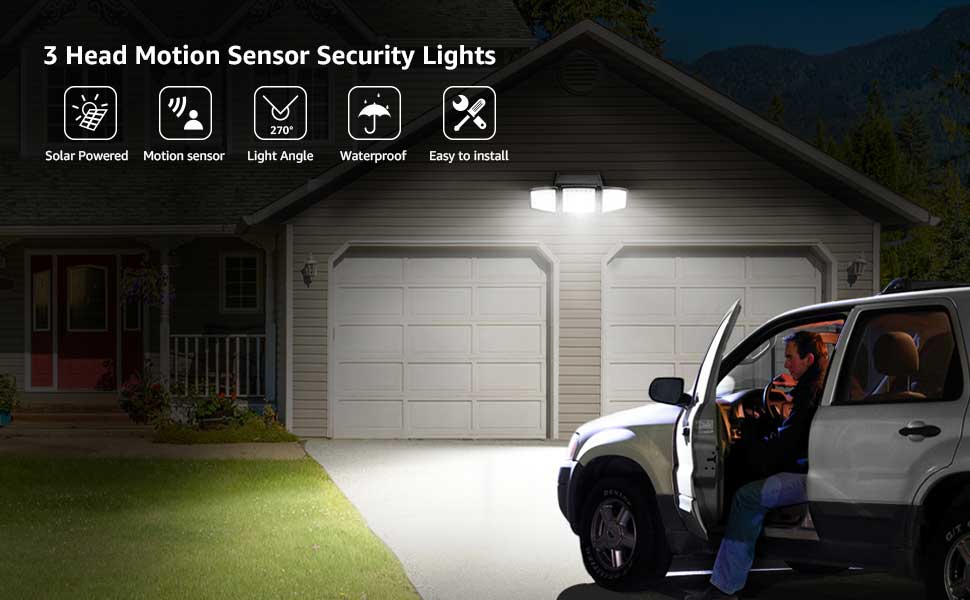 These lights are the best solar flood lights with motion sensor on the market. Not only do they provide bright, powerful light, but they also save energy by using solar power instead of traditional electricity. The 3 heads allow for maximum coverage, making them perfect for large outdoor spaces. The sleek and modern design of these lights will complement any outdoor decor.
The solar panel absorbs sunlight during the daytime and converts solar power into electricity. With a 1800mAh rechargeable battery, 6-8 hours' exposure to sunlight will provide 270 times' lighting up, which is sufficient for all night. This solar light is eco-friendly as it reduces carbon emissions and saves electricity bills.
The HeliosGlow outdoor solar light has 3 adjustable heads, bringing in a total of 1000lm of high brightness, 6500K in daylight. According to your requirements, the three light heads of solar light can be adjusted in a vertical and horizontal position to achieve a 270° wide lighting angle.
This solar flood light can illuminate larger areas and spare you the effort of installing two extra lights on different sides. In horizontal and vertical directions, provide wide-angle illumination with three heads design. You can freely move the spotlights upwards, downwards, and horizontally.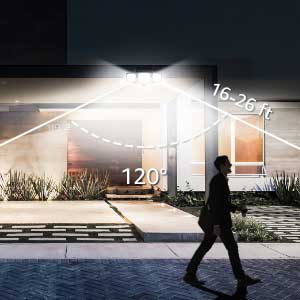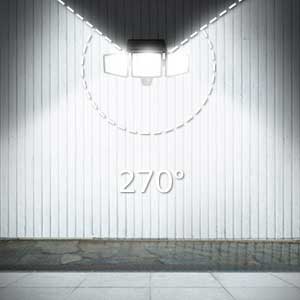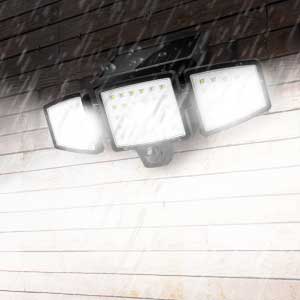 The solar powered motion sensor flood lights are incredibly easy to install. Simply place them in a sunny location, and let the solar panels do the rest. The lights come with all the necessary hardware, including a ground stake and mounting hardware, making installation a breeze. The solar flood lights with motion sensor are also weather resistant, making them perfect for year-round use.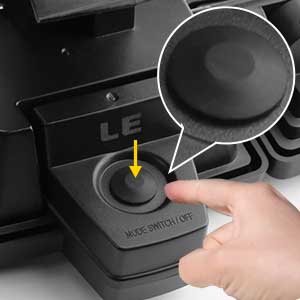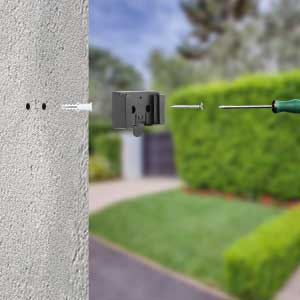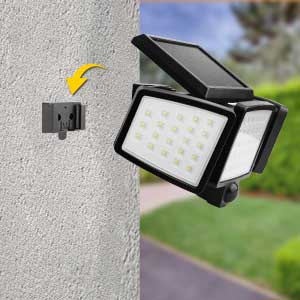 The HeliosGlow Motion Activated 3 Head Solar Flood Light is the perfect choice for anyone looking for high-quality, energy-efficient outdoor lighting. Whether you're looking to light up a large backyard or a small patio, these outdoor solar powered motion sensor flood lights will provide the perfect amount of light. With the added convenience of motion sensors, you'll never have to worry about turning the lights on and off again. So, add HeliosGlow Motion Activated 3 Head Solar Flood Light to your cart and enjoy a bright, energy-efficient and convenient outdoor lighting solution.
Use the included screws to fix this solar flood light on any exterior wall. This product is perfect for outdoor lighting like front doors, courtyards, garages, driveways, gardens, etc. This solar light can provide additional security and stand guard for your home and family.
Light Fixture – Floodlight
Power SourcE – Solar Powered
Usage – Outdoor
Special Feature – Waterproof,Motion Sensor,Instant On
Material – ABS+GPPS
Room Type – Pathways,driveways,garden,fence
Item Dimensions – ‎‎‎‎‎‎‎‎11.1 x 4.65 x 5.87 inches
Luminous flux – 1000 Lumens