About This Item:
Solar Panel: 5v panel
Spotlight Color: white/ Warm White
Spotlight Source: 4PCS beads
Battery: 2500mAh Battery
Charging time: 5-6h
Working time: 12h and more
Material: ABS
Installation range: Garden, balcony, patio, street path, courtyard, wall
The HeliosGlow outdoor led motion sensor wall light uses durable, long-lasting, premium quality ABS material for stable performance and longevity of the product. It helps to protect the solar light body from any external damage. The heliosGlow solar motion sensor lights dissipate heat efficiently. The solar-led light service time is estimated to be 5000 hours and possibly more.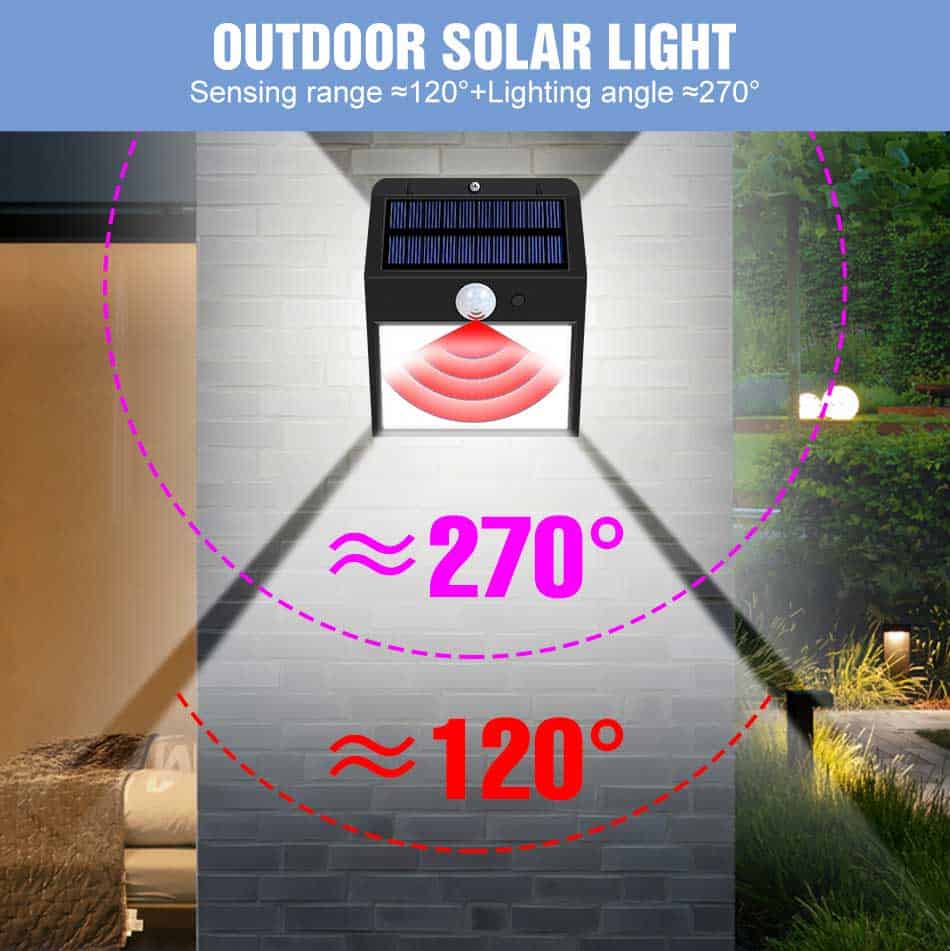 The HeliosGlow solar motion sensor security wall lights use highly efficient SMD2835 lamp beads that provide high brightness during nighttime. This Light also consumes less power, and their Light decay is low. These outdoor solar wall motion lights are completely environmentally friendly. Because they use solar energy to power themselves up, which ensures energy savings and cuts out any electricity cost for the Light. 
The HeliosGlow solar wall lights with motion sensor light use IP65 waterproof level technology that makes the solar Light well suited to various environments, and IP65 waterproof technology ensures that it can normally work in bad weather, such as heavy rain, snowfall, haze, etc.
The charging time of heliosglow solar motion sensor Lights is 5-6 hours, and the working time is about 12 hours. Working time can be extended to more than 12 hours, depending upon the charging of the Light.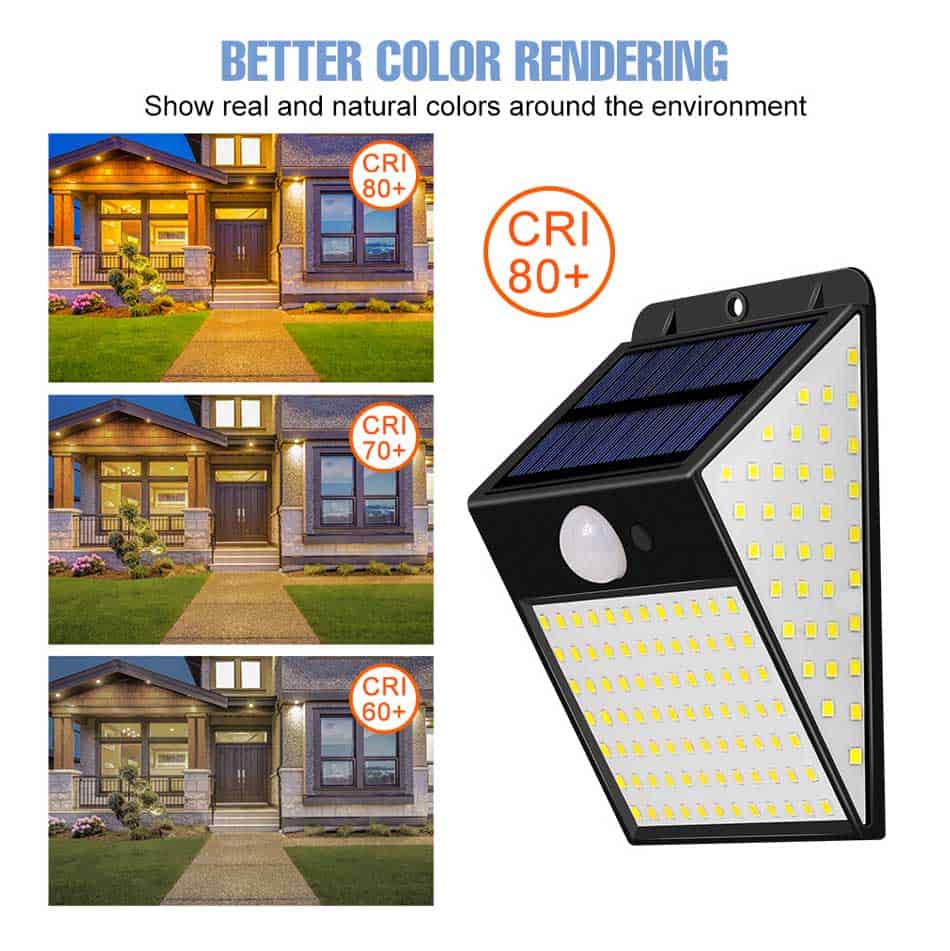 The charging time will be affected by the weather; if it is a sunny day and under the influence of sunlight, it can be charged for 5 – 6 hours. For cloudy weather and less sunlight charging time will be more. The stronger the sunlight, the higher the charging efficiency; the weaker the Light, the lower the charging efficiency. 
The HeliosGlow led security wall lights with motion sensor contains light-sensing + Motion sensing functions. Due to the light-sensing and motion-sensing function of the solar Light, the Light does not turn on during the day. It automatically turns on when it detects someone passing by at night and automatically turns off the Light after the person leaves for 20 seconds.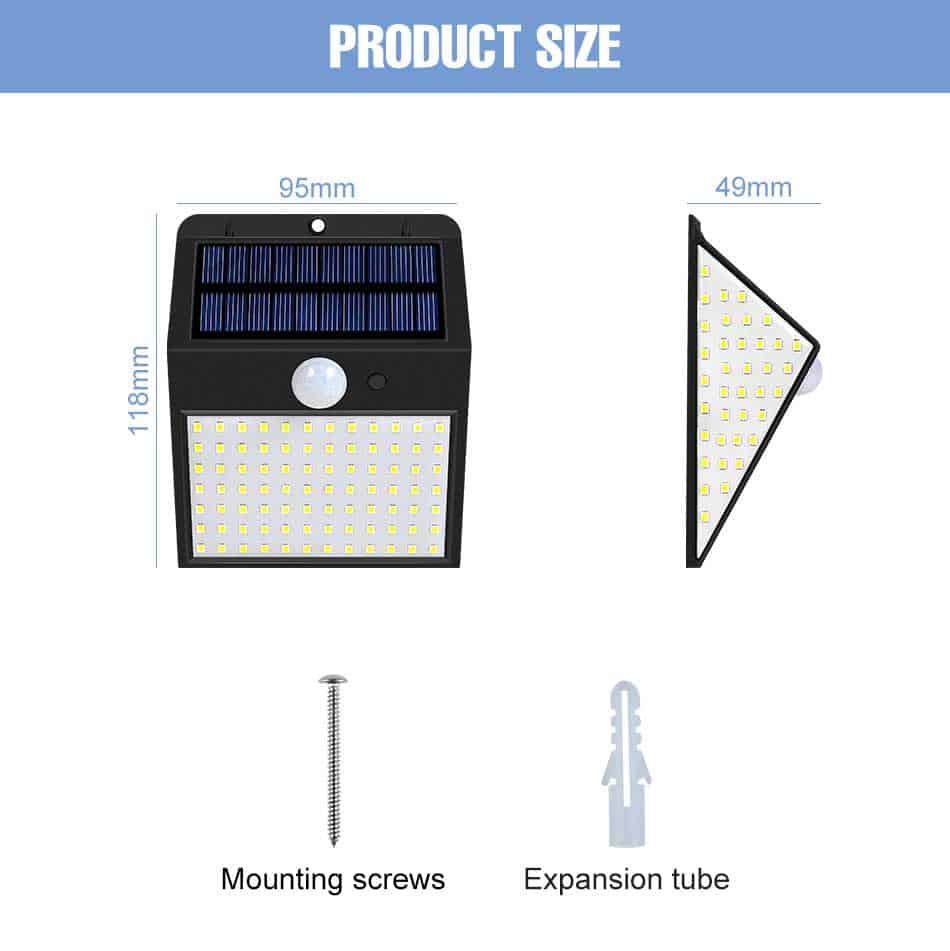 This outdoor led motion sensor wall light installation is simple; you must use tools to fix the lamp at the installation point. Pay attention to the solar panel and how you face solar panels. Solar panels must face the sun when installation and ensure that no obstruction above the lamp blocks the sunlight; otherwise, it will affect the charging efficiency of the solar lamp lights. The solar lights are CCC, CE, CQC, LVD, and UL certified. 
Light Fixture – Lamp
Power Source – Solar Powered
Usage – Outdoor
Special Feature – IP65 Waterproof, light+ Motion Sensing
Material – ABS
Lumens- 2000
Usage Type – garden, wall, patios
Item size – 118*95*49mm