About this Item
Waterproof IP44
Warm White Light
Works Entire Night
Auto ON/OFF
Easy Installation
You can enhance the look of your house with this HeliosGlow garden landscape solar step light that brightens your garden or backyard steps and nearby surroundings. The HeliosGlow solar deck step lights have high brightness LED that emits warm white light, which features no glare, no flicker, no blue light, and eye protection, creating a soft and comfortable lighting environment. Light your garden, yard, backyard, and fence wall with this beautifully designed solar outdoor step light.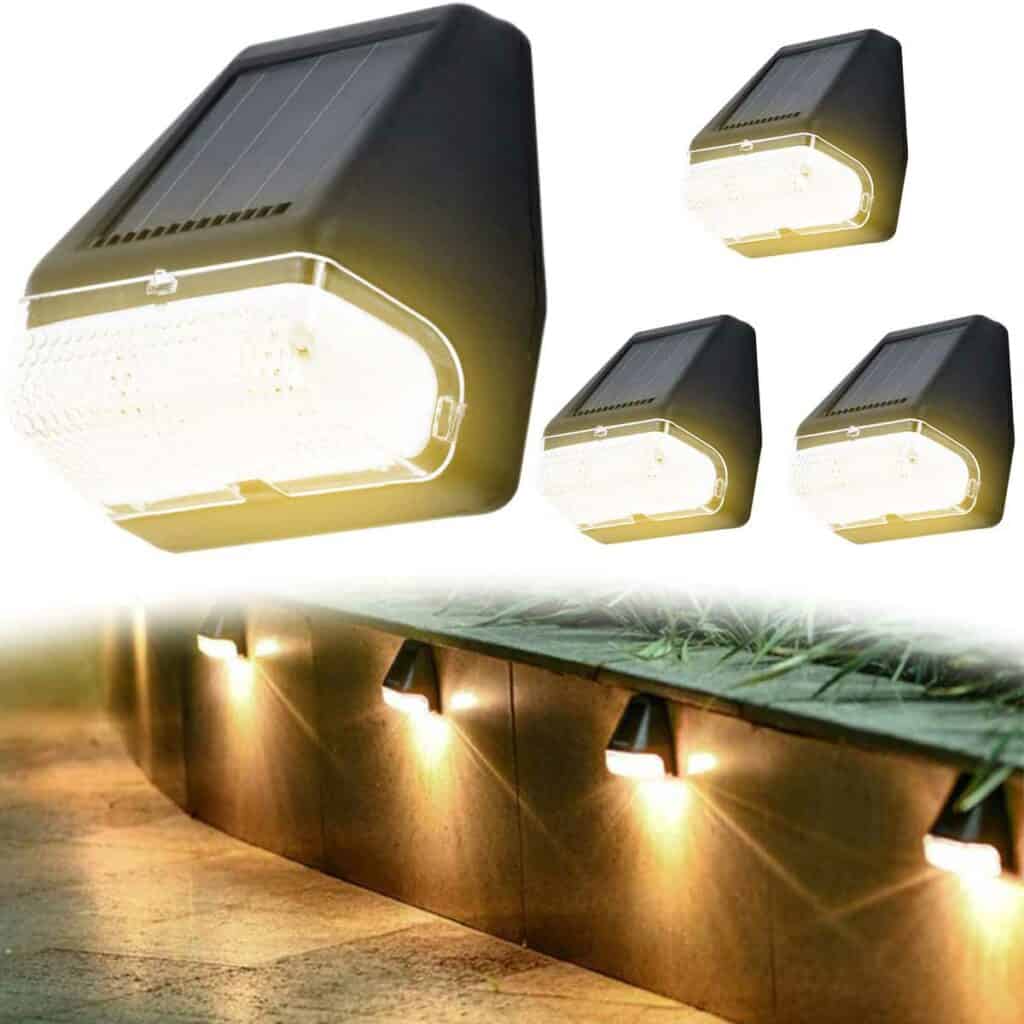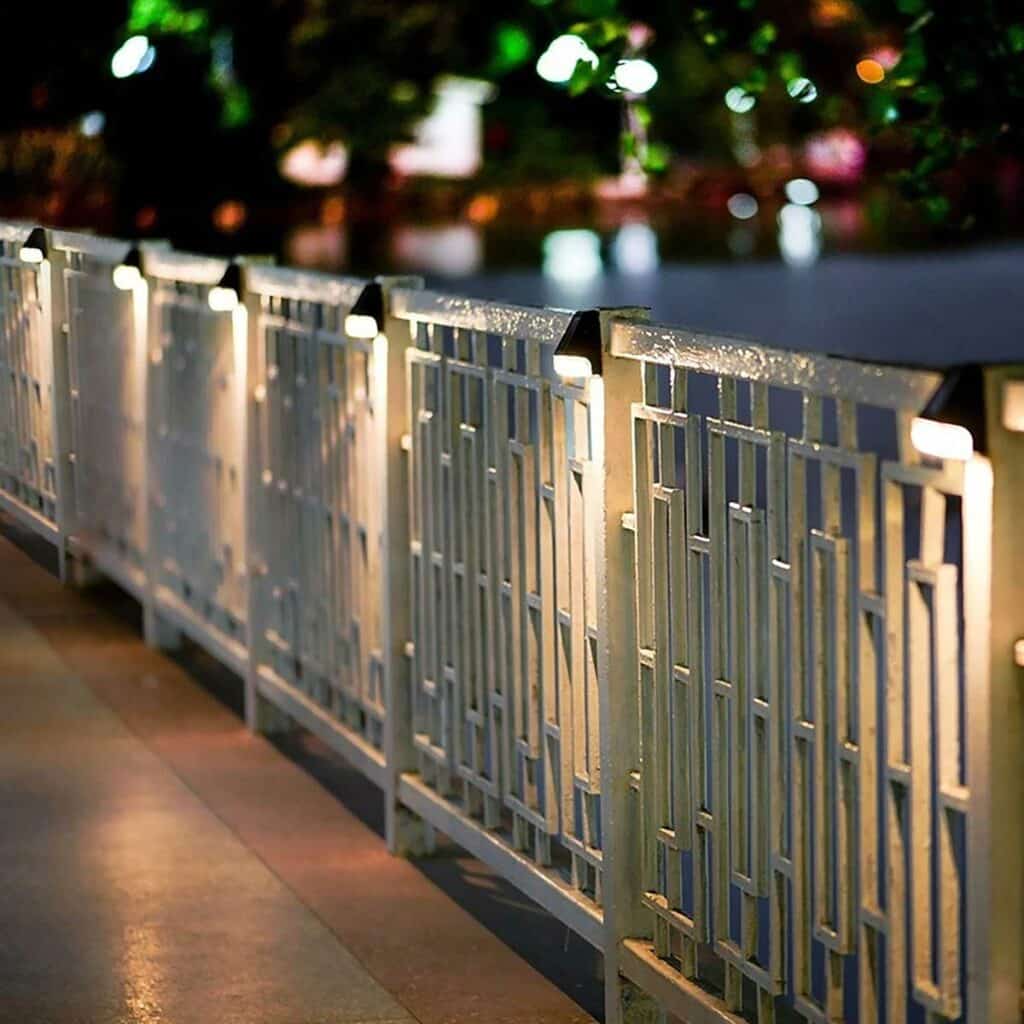 This HeliosGlow garden landscape solar step deck light is ideal for lighting in the dark on the walkway, stairs, backyard wall, fences wall, etc. These solar deck step garden lights are ideal for daily use. Pick a spot in your garden with sufficient sunlight to charge this solar light and install these solar steps lightly. After 8 hours of charge in the sunlight on a sunny day, you can expect these solar step lights to work all night.
The HeliosGlow solar fence solar light has a 1.2V 300mAh AA battery, and an Amorphous Silicon solar panel has high conversion efficiency, which can work for the whole night after full charge of hours under full direct sunlight. By turning on the switch of the light, the solar step lights can detect brightness changes in the outdoor environment. Solar deck light will automatically turn on at night, turn off at dawn, and goes back into charging mode in the daytime, these solar step lights are eco-friendly and energy-saving. You can mount the solar light on the steps and stairs of your garden, yard, or fences to light up the surroundings.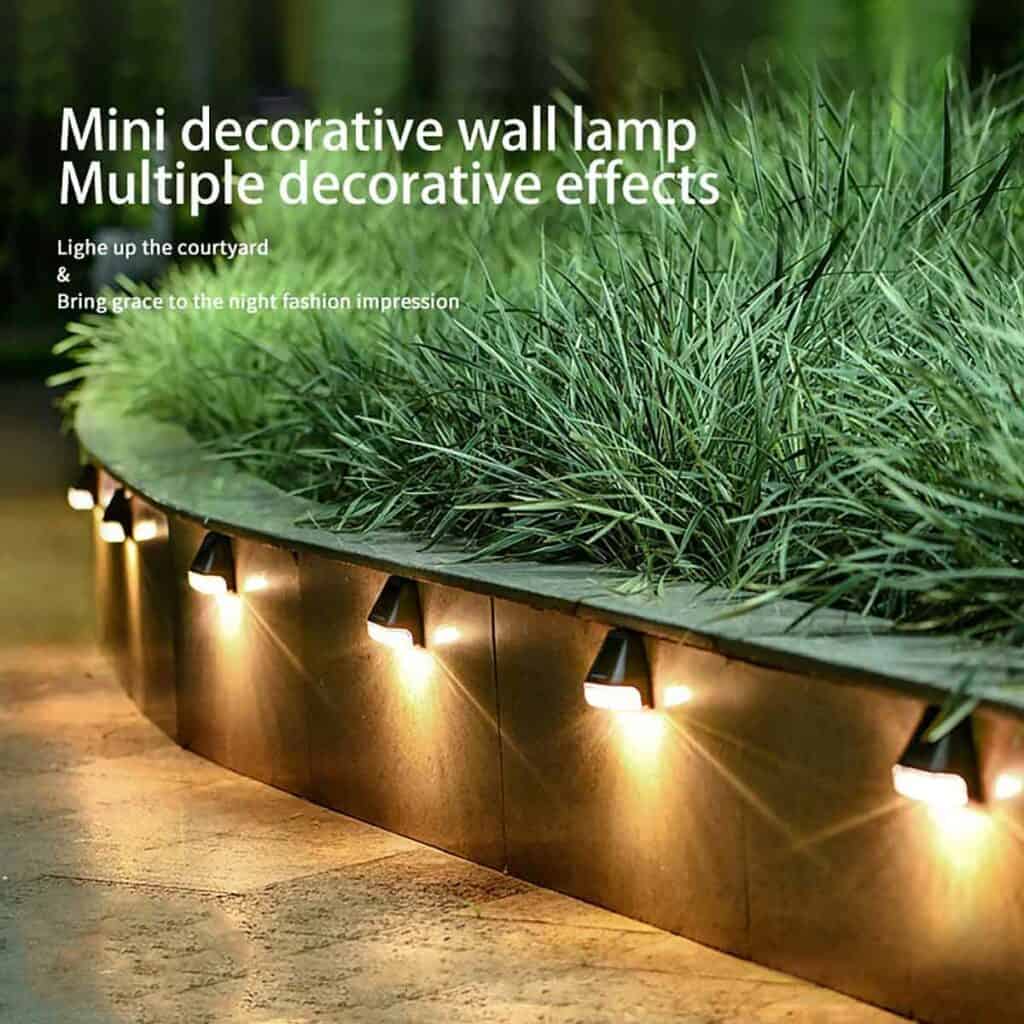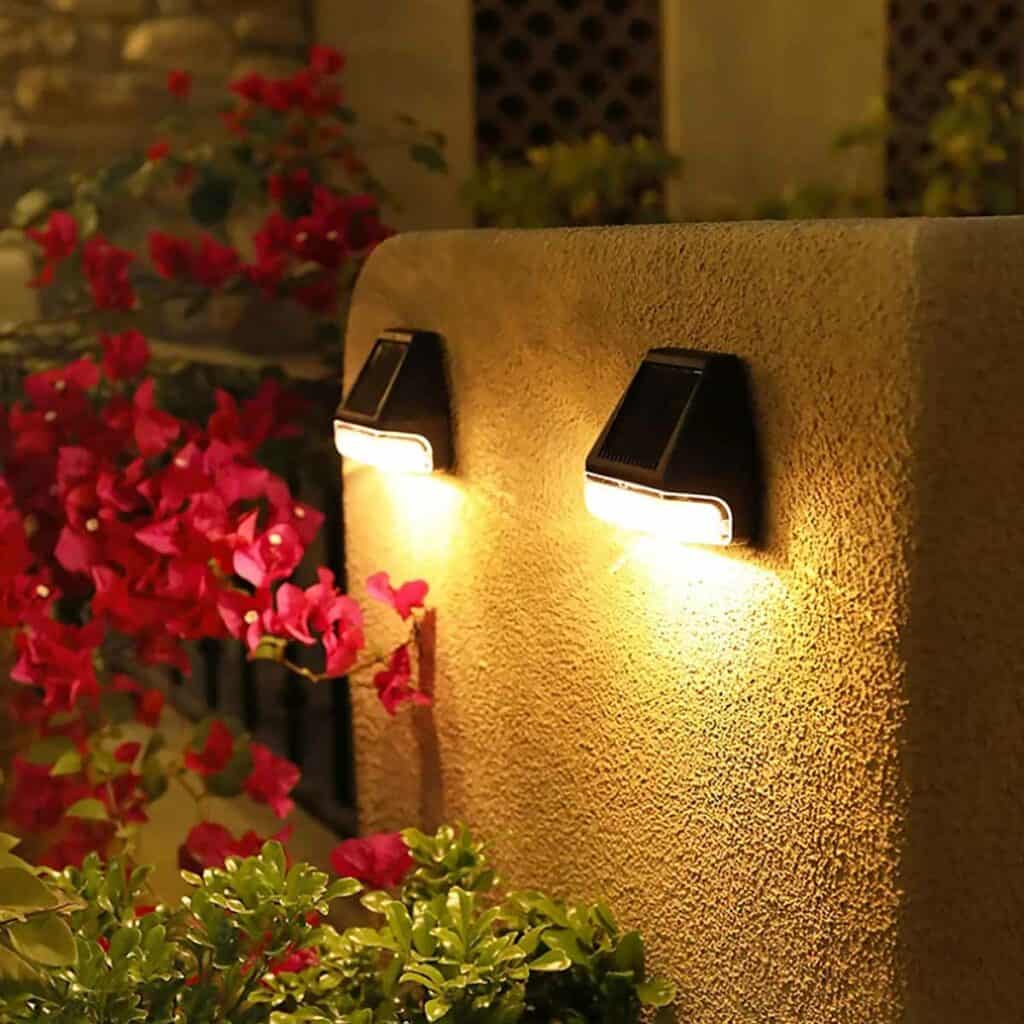 The HeliosGlow solar-powered fence lights use IP44 waterproof technology. Therefore, it is a good choice for outdoor lighting that can still light up your garden/outdoor even in bad weather such as rainstorms or snowstorms and can withstand such harsh weather conditions. The product contains switch types such as master switch and photosensitive switch. The solar panels are made of Amorphous Silicon, and this product includes a 1.2V 300mAh AA Battery. These solar deck step lights are easy to install too.
Light Fixture – Lamp
Power SourcE – Solar Powered
Usage – Outdoor
Special Feature – Waterproof,Auto On/off
Material – Plastic
Usage Type – garden, yard, steps, stairs, balcony
Item Dimensions – ‎‎‎‎‎‎‎‎‎7. 5 x 5cm/3 x 2in(L x W)