HeliosGlow RGB solar step lights offer a warm light plus RBG color lights which add color and brightness to your house's outdoor environment, just the right amount of warm glow and RGB color, which decorates your garden, steps, and pathways beautifully, enough to light up your yard and not feel the glare.
These HeliosGlow step solar lights are ideal for night lighting of the driveway, garden, villa, gate, outdoor steps, pool, etc. Choose any spot with sufficient sunlight to install these HeliosGlow RGB solar step outdoor lights. It will provide adequate lighting and a decorative vibe to your patio, driveway, and pathways.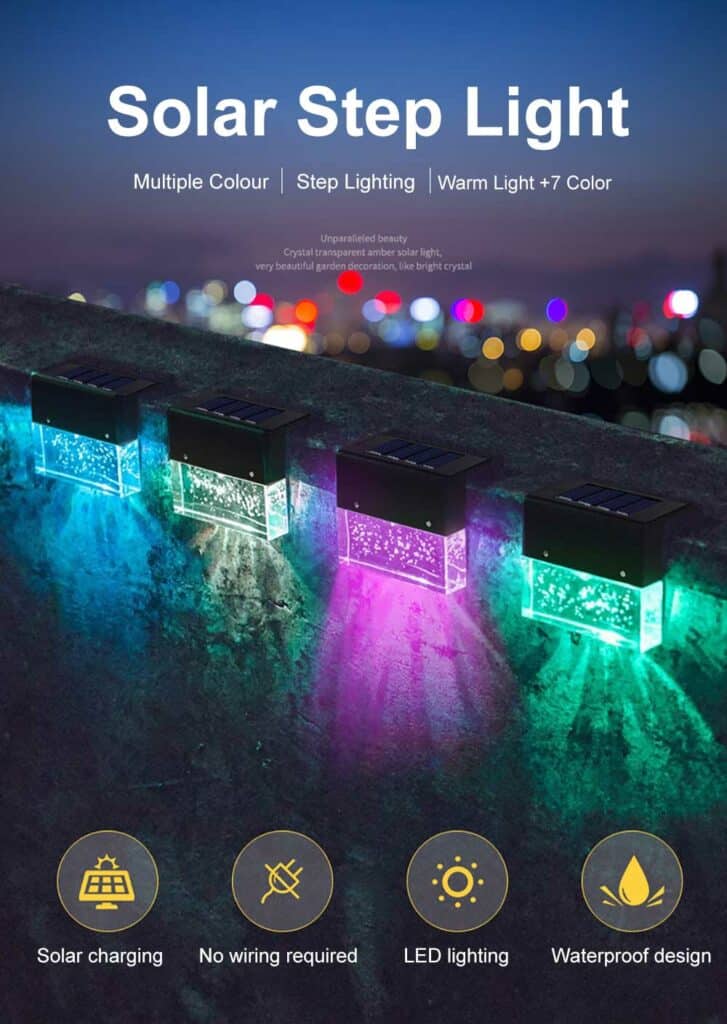 The HeliosGlow RGB solar step light has bigger solar panels. This RGB solar step light only takes about 4-5 hours to charge fully on a sunny day. This solar step light can work for about 10 hours after 4-5 hours of charging.
The HeliosGlow solar RGB step light is designed in a way that it has two screw holes; for the installation, use the included tools available in the package. You can mount the solar powered step light on any edge or any flat surface. No wiring is required to install this product. Installation is easy and can be done in less than 1 minute.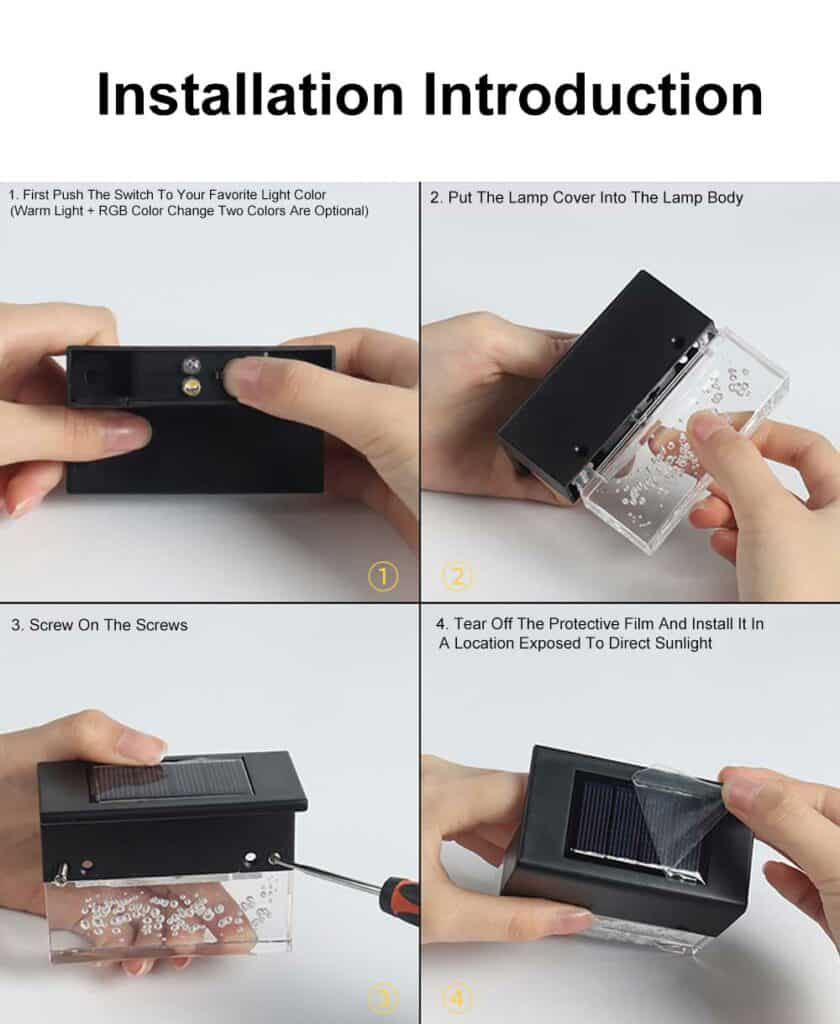 This HeliosGlow RGB solar step light has an automatic working mode. This solar light has no turn-off/on switch; rather, it turns on at dusk and off at dawn. It also has a 2-light mode, i.e., warm light and RGB light mode. Warm white is suitable for daily lighting and decoration. Another mode especially fits for festival decoration.
HeliosGlow RGB solar steps light is made of ABS material to ensure durability and longer life for the product. This product has an IP65 waterproof coating; this ensures that the RGB solar light is waterproof and doesn't have to worry about corrosion, aging, or heavy rain. This product is CE, CCC and FCC certified.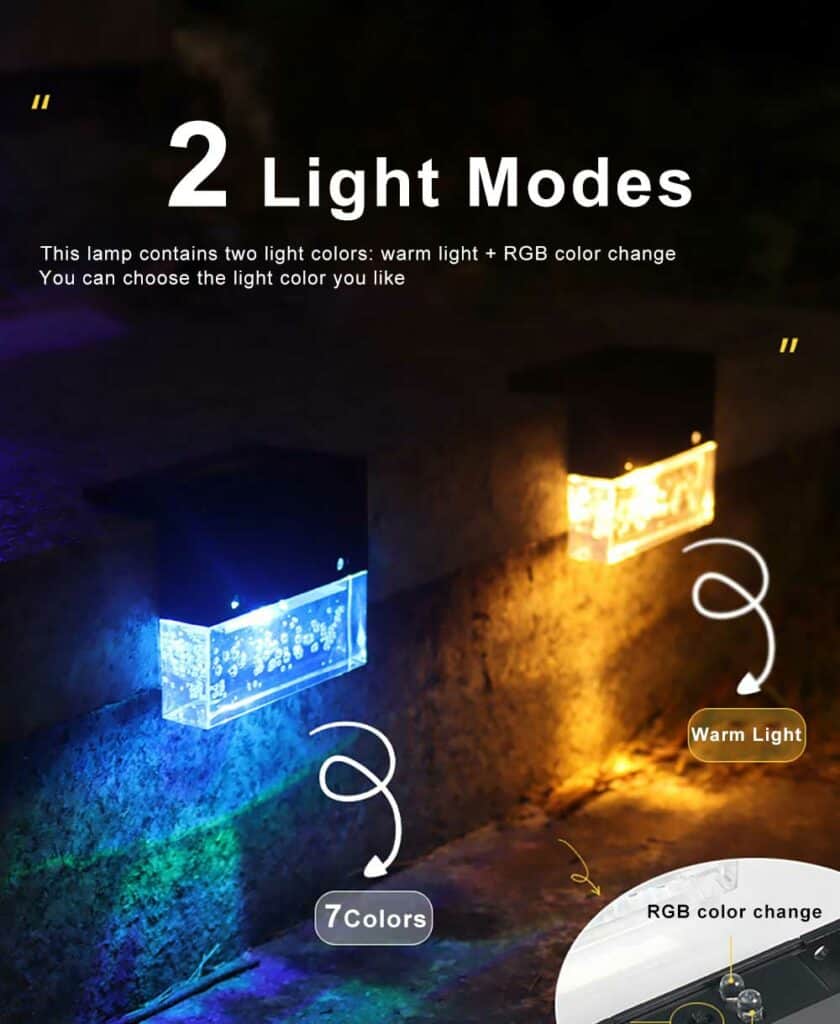 Light Fixture – Path
Power SourcE – Solar Powered
Usage – Outdoor
Special Feature – Waterproof,Auto On/off
Material – ABS
Room Type – Pathways,driveways,garden,fence,pool
Item Dimensions – ‎‎‎‎‎‎‎‎‎6.5 x 8 x 2.6cm