HeliosGlow 12 LED 33 LED solar flame torch lights are ideal for night lighting of the outdoor courtyard, garden, road, community wall, rooftop, villa, gate, balcony, lawn, etc. Choose any place with sufficient sunshine to install these solar torch outdoor flickering lights. It will provide adequate lighting and a decorative vibe to your garden, lawn, and outdoor courtyard. These solar flame lights are easy to install without any hurdles and are best for the decorative purpose of your lawn or garden.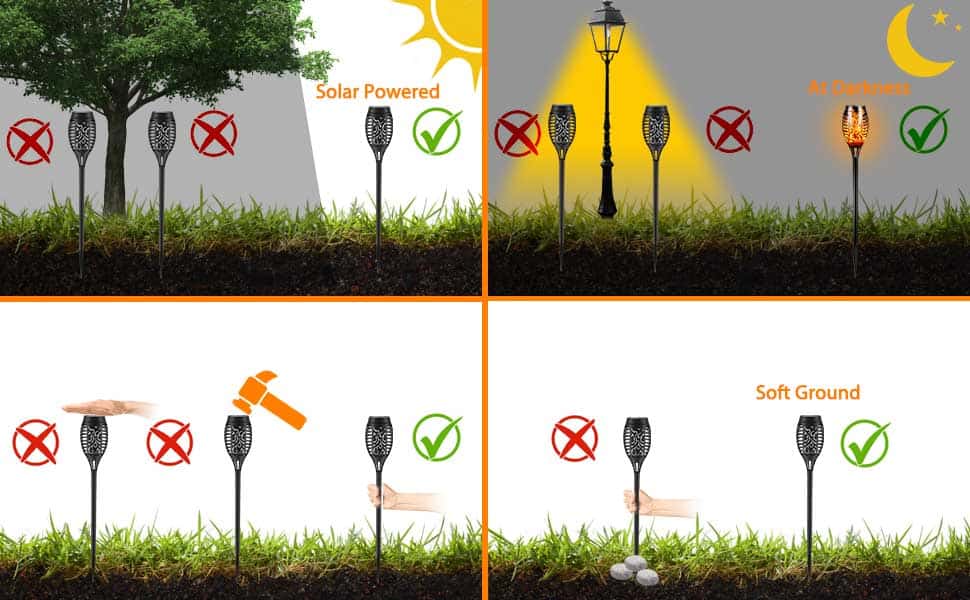 The HeliosGlow solar flame light has a working time of 8 – 10 hours after 6 hours of charging in the daytime. This product charging is efficient and brightens your lawn or garden all night with a single charge. This solar flame light has two working modes. The first working mode is automatic, which turns the solar light in the dark, and the second working mode allows solar charging automatically when the lights are off in the daytime.
HeliosGlow 12 LED, 33 LED solar torch contains a switch with an ON/OFF mode. This solar torch light is made of ABS + PS material to ensure durability and longer life for the product. With IP65 waterproof technology, this solar torch light is water-resistant and can survive during extreme weather conditions. Remember to charge the solar torch light before using it the first time. Charge the solar light's battery for at least 12 hours by letting it absorb the sunlight. The solar panels of this product are made of polysilicon.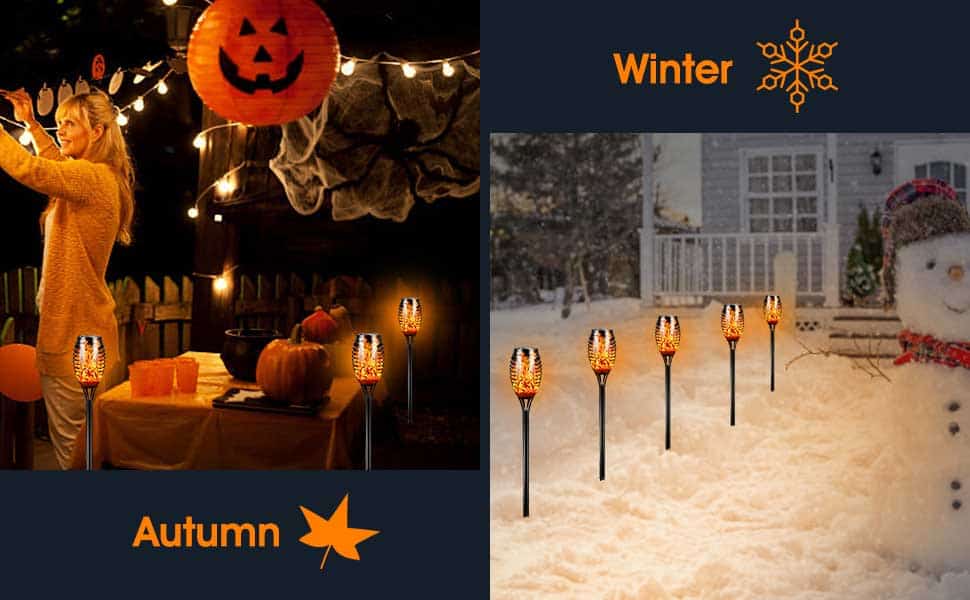 Light Fixture – Torchlight
Function – Flashing
Power SourcE – Solar Powered
Usage – Outdoor
Special Feature – Waterproof
Material – ABS+PS
Room Type – Pathways,driveways,garden,fence,courtyard
Item Dimensions – ‎‎‎‎‎‎‎‎12LED:50.5cm x 7.5cm /33LED: 59cm x 9.5cm