About this Item
Waterproof IP65
High Efficiency + Energy Saving
8-15 Hours Working Time
White warm / RGB color
ABS + Stainless Steel
Auto ON/OFF
Easy Installation
Our HeliosGlow solar starburst outdoor lights are beautiful decorations for the garden, when the wind blows, they can sway, when the wind blows, you can get out of the house and enjoy the beauty of their night view and illumination provided by these solar powered pathway light, these solar pathway lights will make a lasting impression on your neighbors and visitors at night and leave an unforgettable memory. You can enhance the look of your backyard, courtyard, and doorsteps with this HeliosGlow 10 LED solar starburst outdoor light that brightens your garden, backyard, landscape, and nearby surroundings.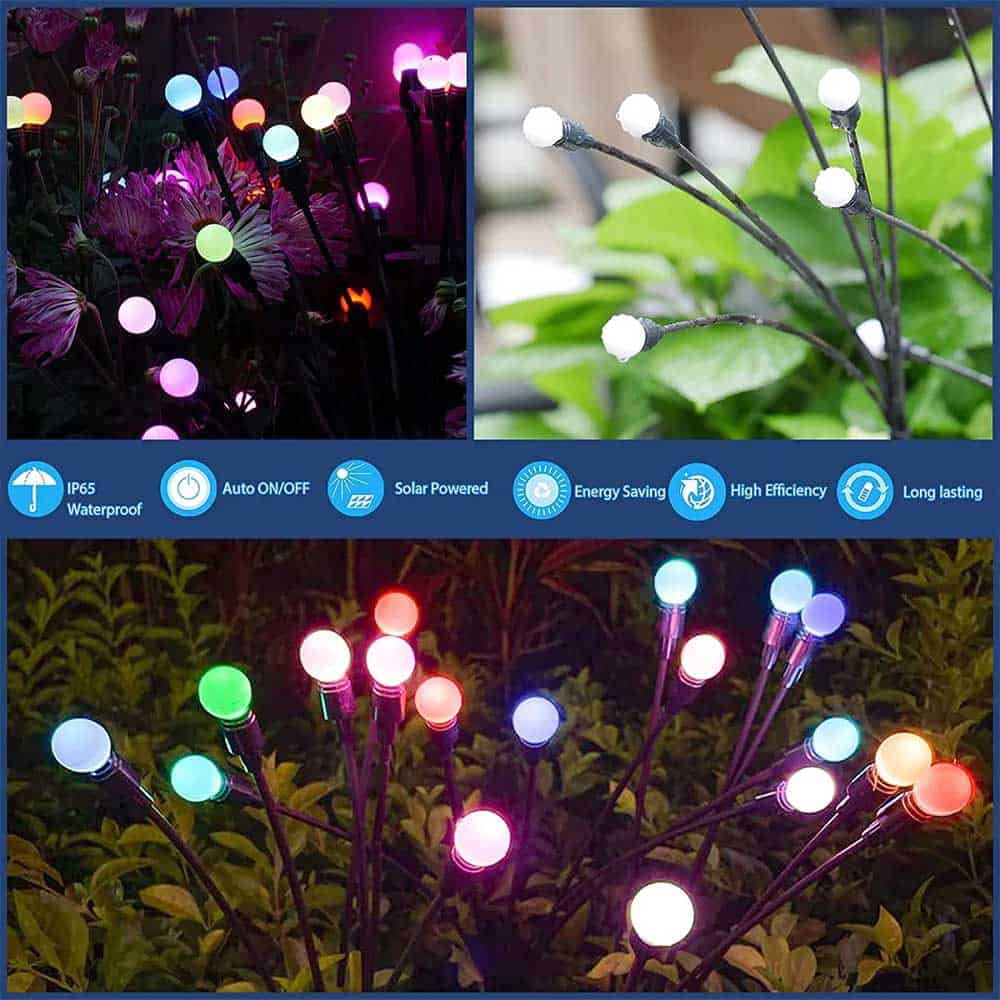 Light your garden, yard, and backyard with this beautifully designed solar starburst 10 led lights. This HeliosGlow 10 LED garden decoration solar light is ideal for lighting at night on the garden, lawn, or backyard. These solar decorative garden lights are ideal for decorative use. Always pick a spot in your garden with enough sunlight to charge this solar pathway light efficiently. This outdoor starburst swing solar light comes with 10 led lights, warm and romantic white, and color matching with flowers, which will make your home and garden sparkle every night. After 8 hours of charge in the sunlight on a bright sunny day, you can expect these solar powered pathway lights to work for 8-15 hours without worrying about letting them charge again.
The HeliosGlow solar starburst light has a 1.2V 600mAh polysilicon battery, and its solar panel has high conversion efficiency, which can last for the whole night after a full charge of hours under full direct sunlight. These starburst solar lights get charged by themselves after switching on the switch for the first time, the solar starburst lights can detect brightness changes in the outdoor environment. Solar starburst lights will automatically be switched on at dusk, switched off at dawn, and goes back into charging mode in the daytime, these solar step lights are energy-saving. You can mount the solar starburst light on the ground, on a garden's surface, or a landscape, yard, or patio to light up the surroundings.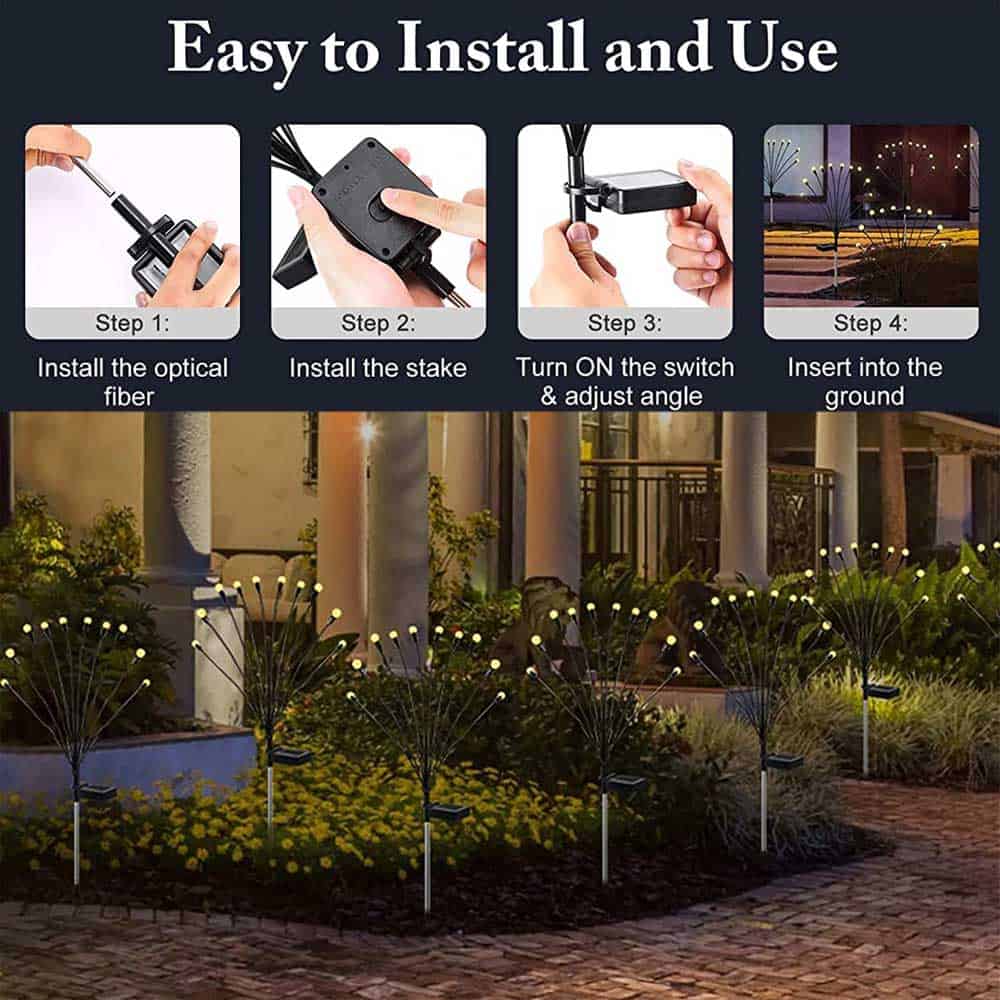 The HeliosGlow solar starburst lights have IP65 waterproof protection. Thereby, these decorative solar starburst lights are a good pick for outdoor lighting that can light up your garden even in bad weather such as heavy rainfall or snowfall and can withstand such harsh weather conditions. This solar starburst has a premium built with stainless steel and ABS material. This product is CE certified.
Light Fixture – Lamp
Power SourcE – Solar Powered
Usage – Outdoor
Special Feature – Waterproof,Auto On/off
Material – Stainless Steel
Usage Type – garden, yard, backyard, front yard, patio
Item Length – ‎‎‎‎‎‎‎‎‎27.5 Inches